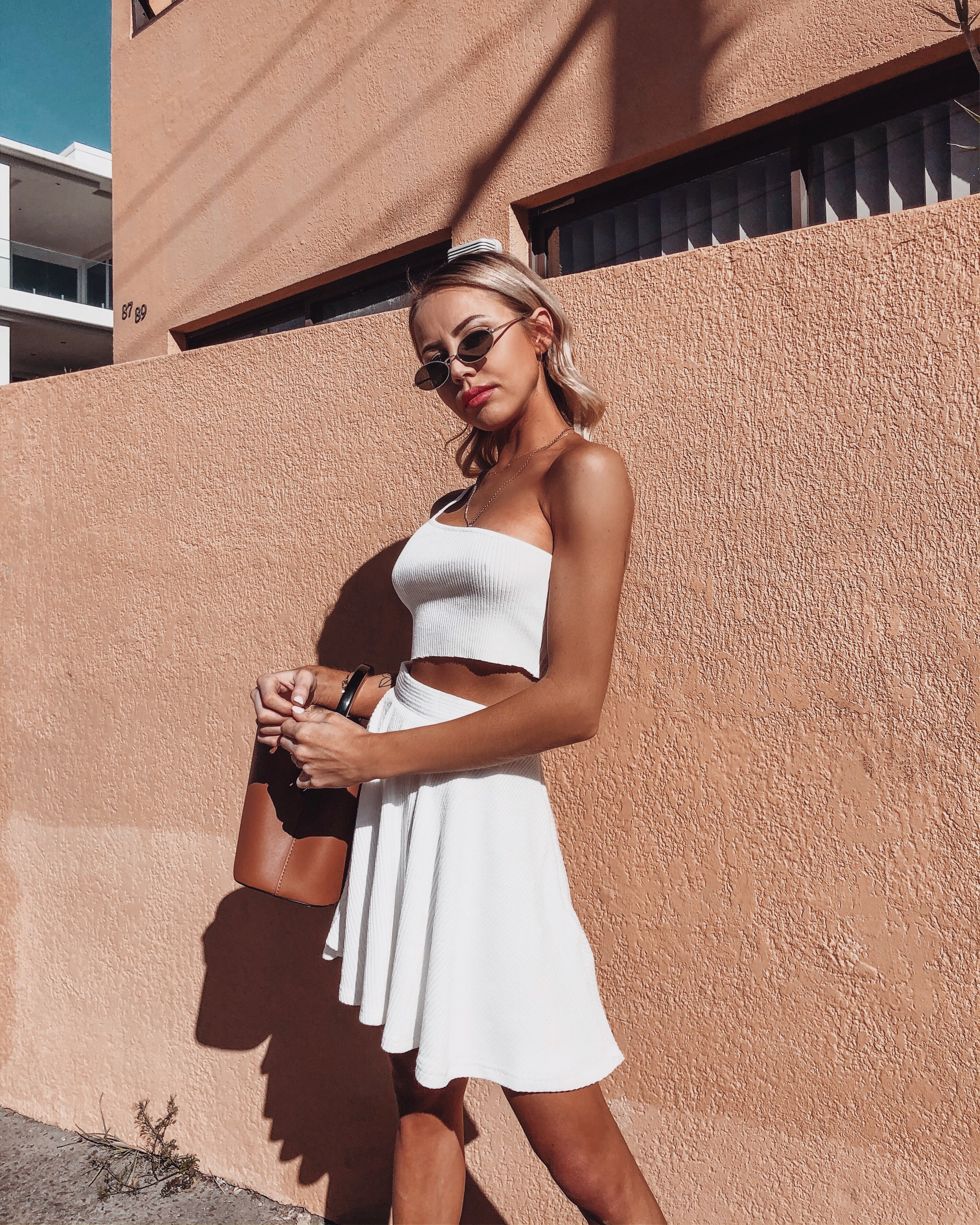 PRO PRESETS 2.0
The 'PRO PRESETS' PACK is for the avid creatives that desire a premium look and feel to their photos. It's more like a statement!

Every preset in here has been created and perfected to be super versatile, works well with many skin tones, environments, colour shades etc.
HOW MANY PRESETS WILL I GET?
23 Presets
1. BEACH SELFIE
2.CAFE VIBES
3.FIT CHIX
4. FOOD BLOGGER X
5. GIRLS NIGHT OUT
6. COUNTRY STYLE
7. CRISP AF
8. SO MUCH SASS
9. BADASS
10. NIGHTLIFE
11. SELFIE GAME STRONG
12. STREET STYLE
13. MORNING COFFEE
14. GREECE VIBES
15. MIRROR SELFIE
16. DE SHADOW
17. FOODIE
18. FOODIE 2.0
19. MURROW SELFIE
20. NIGHT LIFE 2.0
21. OUTDOOR PALMS
22. QUEEN 2.0
23. VIBE
You do NOT need a computer to use my presets & the mobile presets work for any phone (Iphone/Samsung etc).
(JPEG and RAW files work best)
WHAT DO I MAINLY USE THESE PRESETS FOR?
ALL MY TRAVEL PHOTOS


SELFIES PEOPLE TAKE OF ME


ALL MY BEACH PHOTOS


ALL MY PICNIC PHOTOS


MY YOUTUBE THUMBNAILS


MY BLOG POSTS


ALL OUTDOOR PHOTOS


NIGHT FUN


CITY PHOTOS


FOOD PHOTOGRAPHY